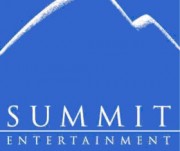 (13/10/10)Ésto acaba de llegar de Summit Entertainment:
Summit Entertainment anunció hoy (bueno, ayer)que los siguientes han sido contratados para La Saga Crepúsculo: Amanecer para los papeles de el Clan de Las Amazonas, Clan Egipcio, Clan Irlandés, Clan Rumano, así como también los nómadas europeos y americanos de la siguiente manera:
Clan de Las Amazonas · Conformado por Tracey Heggins como Senna y Judi Shekoni como Zafrina.
Senna
Zafrina
· Parte de los vampiros más antiguos del mundo, Senna y Zafrina son descendientes de una antigua tribu Amazónica. Han vivido fuera de la civilización durante siglos y por tanto no hacen ningún intento por evitar las muertes humanas.
Clan Egipcio · Conformado por:
o
Omar Metwally

(RENDITION, MUNICH) como

Amun

.
o
Andrea Gabriel

(Lost, House) como

Kebi

.
o
Rami Malek

(NIGHT AT THE MUSEUM) como

Benjamin

.
o
Angela Sarafyan

(LOVE HURTS, THE GOOD GUYS) como

Tia

.
· El Clan Egipcio consiste de Amun, Kebi, Banjamin y Tia, con Amun como el líder. Aunque no son familia biológica, podrían pasar como una. Amun es extremadamente protector sobre su familia y le teme mucho a Aro.
Clan Irlandés · Está compuesto por Marlane Barnes (THE TREE OF LIFE) como Maggie, Lisa Howard como Siobhan y Patrick Brennan como Liam.
Maggie
Siobhan
Liam
(Les debo la foto,no encuentro ninguna, si alguien encuentra alguna por ahí agradecería nos la mandara)
· El Clan Irlandés, un grupo relativamente joven, fue fundado por Shioban y Liam, pero el talento de Maggie la volvió un elemento muy importante de éste. No son vegetarianos pero son civilizados.
Clan Rumano
· Compuesto por Noel Fisher (THE PACIFIC, FINAL DESTINATION 2) como Vladimir y Guri Weinberg (MUNICH) como Stefan.
Vladimir
Stefan
· También uno de los clanes más antiguos del mundo. Fueron la familia dominante hasta que fueron superados por los Vulturi. Por tal razón han guardado por siglos un viejo resentimiento hacia el Clan Italiano.
Nómadas Americanos · Los Nómadas Americanos son:
o
Lee Pace

como

Garrett

(Pushing Daisies, THE GOOD SHEPHERD).
o
Toni Trucks

(MUSIC AND LYRICS) como

Mary

.
o
Bill Tangradi

(Terminator: The Sarah Connor Chronicles) como

Randall

.
o
Valorie Cur

ry

(Veronica Mars) como

Charlotte

.
· Convertidos durante la guerra de Revolución, Garret eligió llevar una existencia nómada, deambulando por el mundo él solo. Garret nunca perdio el espíritu rebelde de su vida humana, ama las buenas peleas. Aunque no es vegetariano, está entre los amigos más cercanos de Carlisle.
· Mary y Randall son simplemente nómadas.
· Peter y Charlotte son nómadas y una pareja. Fueron creados después del caos causado por las Guerras Vampíricas del Sur, en las que Jasper fue un elemento clave. Han sido amigos de Jasper desde entonces.
Nómadas Europeos
·
Joe Anderson

(THE CRAZIES) como

Alistair
· Vampiro nómada de Inglaterra, es misántropo, tiene una personalidad muy reservada y desconfía de toda autoridad. Aunque Carlisle es su "pariente" mñas cercano, no lo visita más de una vez al siglo.